Well aware of today's stringent market conditions, AGB strives to be ahead of its competition in meeting production deadlines. To achieve this, our company relies on a number of well-established processes and methodologies that ensure the fast delivery of our quality products. Having all our production steps aligned is a decisive factor in the implementation of a lean production strategy according to the Kaizen approach to improved efficiency. Among other efficiency-boosting processes, AGB focuses on the 5S strategy, which provides a functional and organized workplace.
ISO 9001:2008 Certification: Since 2004, this quality management standard has been widely utilised by many of the world's largest companies. At present, AGB is aligning its processes to the 2015 version of this standard as well as all its related training courses, ongoing quality adjustments and other innovative methods that allow saving production time. Moreover, we optimize the productivity of our employees by estimating the time required to complete each one of our projects and by setting clear goals in terms of efficiency. Each welder is thus responsible for managing time according to the production deadlines established for the project assigned.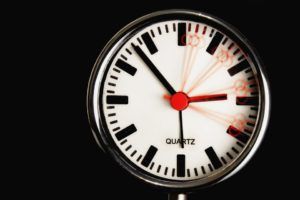 Detecting production errors is also important at AGB. Every time a non-conformance is detected in one of our products, we determine the causes and take corrective action in order to prevent recurrence and to ensure our customers will receive a top-quality product. All along the production line, our employees are supported by two foremen and one production supervisor who control how the project is progressing and make sure no production errors are made. In addition, a full-time quality manager oversees the quality of our products.
All our products are manufactured entirely in our facilities. The process begins when our friendly and professional sales associates sell a certain product. The sales order then goes to our team of qualified designers who are responsible for planning and creating the desired product. If the customer approves the proposed design, the project is okayed for production. The first step consists of purchasing the raw materials, i.e. first-grade steel plates and components. Once the raw materials are obtained, the steel pieces are shaped based on the plans provided by our design department. After all the pieces have been cut, our welders and assemblers begin the task of putting them together. If the final unit is tested and approved, it goes to the finishing stages of production, where it acquires its definitive spotless appearance before shipping.
Deadlines are established by our sales and production associates according to a very precise timeline that has been designed to be consistent with the actual production time. The small size of our workforce is no obstacle to meeting the deadlines committed thanks to the strong engagement of our employees. Any deadlines that do not fit into our timeline are individually assessed for any extra costs that may be incurred to ensure the quick delivery of the product, if such option is available.
Sometimes our deadlines need to be extended for reasons beyond our control. However, we make every possible effort to allow our distributors of customized items to meet the deadlines initially committed.
How to contact us:
1) Check the list of our distributors in your region to obtain the best prices and technical support for our products. Contact our sales reps for a quote with our unbeatable deadlines.
2) Chat live with one of our customer service representatives.
3) Check the list of our sales representatives to communicate directly with them about your requirements.
For questions or comments about our products, please contact our customer service department at info@agbproducts.com